A year ago today I walked into a large room welcomed by smiling people in white clothes and headgears. They had strange names on their nametags like Dharm Kaur, Gopal Priya and Sanjog Kaur. It was Day 1 of the 9-day Immersion Beyond Addiction, The Yogic Path to Recovery program. My first day participating in a Kundalini Yoga class.
Two years ago I attended Sat Dharam Kaur's workshop at the Ontario Naturopathic Association's annual convention. She presented on naturopathic therapies as they can be used to support people with addictive behaviours. She also touched on the role of Kundalini Yoga and breathing techniques and their role in the recovery process. We had a chat at the end and she planted a seed in my heart and mind about becoming a Beyond Addiction trainer, which also requires becoming a Kundalini Yoga teacher. And that is what caused me to hesitate and resist for a year. Last September I was listening to Tommy Rosen's online Recovery 2.0 conference, where several of the speakers shared with the listeners that they found their way to recovery through the practice of Kundalini Yoga after many failed attempts with other methods. This was my last push; I finally signed up for the Beyond Addiction Toronto 9-day immersion program that started a year ago today.
The first day I had difficulty even sitting in "easy pose", one of the basic poses in Kundalini Yoga. I needed to use props under my knees, my sit bones and my ankles. I was doubting at that point that I could do this for 9 days straight. The Kriyas (as sets of exercises are called in Kundalini Yoga) were easy enough on the first day, but they quickly became more difficult. Despite the physical and emotional  challenges I was faced, my resistance to Kundalini Yoga started melting away and shortly after the program started I had an inspiration during one of the meditations to take Beyond Addiction to Hungary, my birth country.
By the time the immersion program concluded I was hooked on Kundalini Yoga, as I could feel the effects immediately. My state of mind shifted in a drastic manner in 9 days.I had several breakthroughs during the Kriyas, meditations and process work. Even though I primarily signed up with the intention of becoming a trainer, my addictive behaviours have come to light in the process, a strong, high-beam light filled with love and compassion. Through process work I identified my addictive tendencies, most of which I didn't realize were that, like procrastination and being habitually late. We identified some root causes and worked out specific plans to overcome the behaviours. I wrote a goodbye letter to my addictive substance – sugar. It read like a breakup letter to a deceptive lover I was leaving. It was a powerful and emotional exercise. Just like any dysfunctional relationship, my relationship with sugar had elements that I felt were needed at the time, but now with awareness and shiny new tools under my belt I didn't need to use sugar anymore to sweeten my life. As we know, with sugar consumption the short-term sweetness is followed by long-term bitterness, as it wreaks havoc on the metabolism, the nervous system, vessels and organs of the human body.
Since last October Kundalini Yoga has become an intricate and inseparable part of my life. I attended two more Beyond Addiction programs, taught some modules and was a small group facilitator in one of them.  I have completed several 40-day practices, taught yoga to friends, family and my staff team. I will be completing my Kundalini Yoga teacher course in December and will be participating and teaching at the upcoming Toronto Beyond Addiction Immersion program. I attended the 21 Stages of Meditation week-long workshop with Gurucharan and Sat Dharam Kaur in August and continue to practice each of the 21 meditation for 40 days – a two and a half year project. While attending these events I connected with many beautiful people who also discovered the power of Kundalini Yoga and embraced it as their way of living.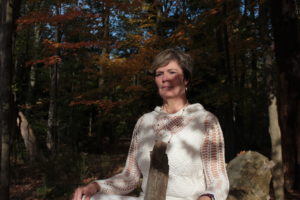 This way of life – still a work in progress – in one year changed how I think, how I feel, how I communicate, how I react (or mostly not), how I sleep, work, eat and move. It changed the way I get ready for bed and the way I start my mornings – cold showers being just one of the additions. It changed my behaviours and attitudes, and my relationships not just with others, but most importantly with myself. I also received my own "strange" spiritual name, Manjeet Adi Kaur. It means she, who experiences celestial victory of using the power of her heart and mind to ever dwell within the primal energy of the Infinite.
I have a relentless passion to teach others about the understanding of addictions I have gained through Beyond Addictions and its founder, my mentor, Sat Dharam Kaur, also by the works of Dr. Gabor Mate, Marc Lewis, Peter Levine, Bessel Van Der Kolk, Tommy Rosen and the many beautiful sensitive souls I have had the privilege to have come to know through Kundalini Yoga and the Beyond Addiction program.
The dream I had nearly a year ago – to take Beyond Addiction to Budapest – is now translated to firm plans. In the company of Sat Dharam and Gabor Mate we are taking Beyond Addiction to Budapest in September of 2018.
I have only stepped on this path a year ago, but it already brought so much joy, learning, connections, awareness, along with discomfort, frustration, impatience, doubt and at times sadness. I am becoming equipped to observe these emotions and not become victim of them, not be overwhelmed by them. I am looking forward to the continuation of this exciting journey.